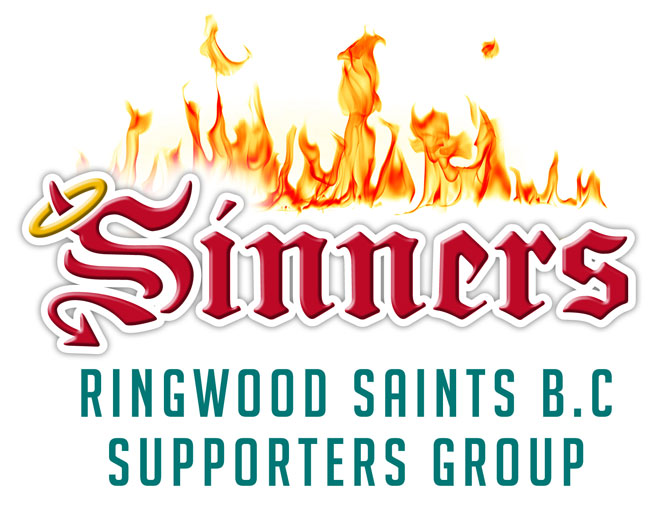 Founded in 2004 by Life Member Norm Crebbin, the Sinners Club is the official supports group of the Ringwood Saints Baseball Club.
Membership to the Sinners is on an annual basis and currently costs $100.
Upon joining the club you receive a Sinners baseball cap and stubbie holder and admission to the two Sinners luncheons that are held each year.
2022 Luncheon Dates:
Saturday 18th June vs GMBC (Round 8)
Saturday 13th August vs Heathmont (Round 16)
Come on down to Proclamation Park and enjoy a feed, a few frothies, quality baseball our of course our fantastic new clubrooms!
The Sinners have been a vital part of our club for 18 years and their support and contributions have been invaluable. They have supported various junior fundraisers as well as making a sizable financial contribution to the club.
For more information or to sign up, please contact Sue Crebbin (0414 464 883),  Shaun Crebbin (0414 496 014) or Andrew Whiteford (0401 717 276)  or use the form provided here.
Membership is limited, please act fast! We look forward to seeing you there!
Like to join the Sinners or have a question?
Please use the form below.