2019 Junior Awards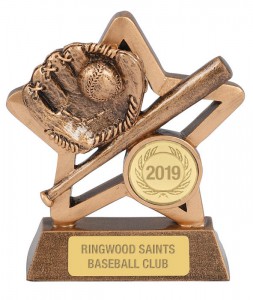 Our 2019 Junior Awards night was held at Zone Bowling in Forest Hill. It was great to see just about every junior player and their families in attendance.
2019 has seen our junior numbers grow significantly and we thank everyone for their assistance and support throughout the year.
Well done to our Under 17 and Under 13 Red Sox on winning their Grand Finals and to those that represented the Club at the various winter championships.
Congratulations to the following awards winners and to everyone who participated or were involved in our 2019 Junior program.
Perpetual Trophies
Junior Clubman: Mosbey Family
Most Outstanding Junior Player: Beck Petty
Under 17
Most Valuable Player: Jamie Walker
Batting Award: Sarvagya Bansal
Coach's Award: Declan McKiernan
Under 15
Most Valuable Player: Luke Stanfield
Batting Award: Zac Cahill
Coach's Award: Joshua Kellock
Under 15
Most Valuable Player: Dante Petruzziello
Batting Award: Sean Mobley
Under 13 Redsox
Most Valuable Player: Findlay McGrotty
Batting Award: Ethan Nakamura
Coaches Award: Declan Marshall
Under 13 Angels
Most Valuable Player: Ethan Rashleigh
Batting Award: Denzel Wynne-Primus
Coaches Award: Lachie Kilmartin
Rookie Ball
Most Valuable Player: Kate Toye
Batting Award: Cooper Auld
Coaches Award: Ben Jobson