Senior Teams: Round 1, 9th April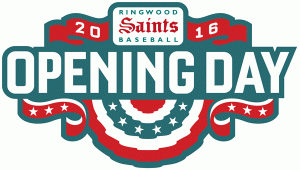 The first game for 2016 has snuck up rather quickly, good luck to everyone, lets get the season off to a great start.
Don't forget A1 & A2 are playing on Sunday for this week only.
If you are listed but unavailable, please let the manager of the team know ASAP.
If you are available but not listed, please contact Adam Bright or Michael Legg.
[toggle title="A1 & A2″ open="false"]
A1

 

A2

Home V Healthmont
2:25pm (Sunday)

W. DeJong

K. Kinston

J. Evans

J. Swanton

M. Barrett

O. Dunn

A. Whiteford

L. Cartwright

Bent

A. Bright

Home V Healthmont
12:15pm Sunday

R. Hodgson

Dowden

G. Kingston

B. Hayes

N. Unland

B. Hodgson

M. McDermott

T. Fitton

G. Wilkinson

M. Oxworth

Rowe

Manager: Adam Bright
Ph: 0403 150 919
Manager: Matthew Barrett
[/toggle]
[toggle title="A3 & A4″ open="false"]
A3

 

A4

Away V Healthmont 2:25pm

A. Holloway

B. Findlay

M. Legg

R. Dunstan

Arnaldo

S. Perkins

K. Linley

J. Rogers

M. Whiting

Away V Healthmont  12:15pm

M. Stanfield

S. Crebbin

C.Rogers

S. Shafto

Pal. R

M. Gregory

E. Stones

W. Macrokanis

Findlay

Manager: Michael Legg
0402 902 418
Manager: Jonathon Rogers
0410 692 010
[/toggle]
[toggle title="D2 & EL" open="false"]
D2

 

EL

(Old Boys)

Home V Northcote 12:15pm

Home V Wheelers Hill 2:25pm

A. Barker

S. Maggs

D. McKenzie

C. Reid

M. Miles

Mills

D. High

J. Callow

T. Thorne

Santura

Manager: TBC
Managers: Millsy
0417 038 433
[/toggle]